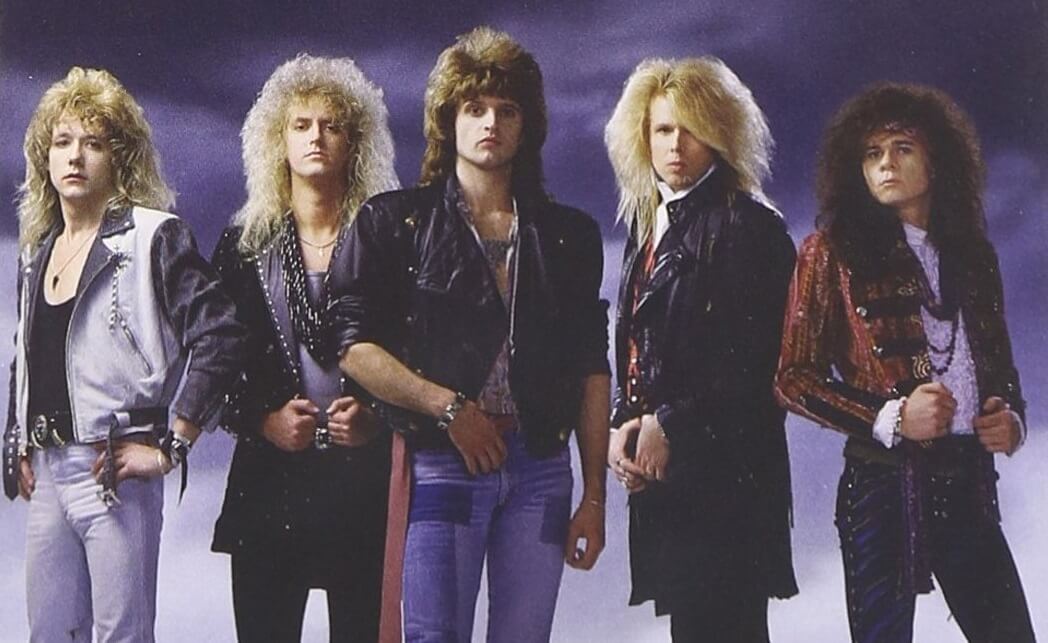 The group was formed in 1987 after the breakup of Wolf's moderately successful rock project Stone Fury. Wolf recruited Pittsburgh-based lead guitarist Danny Stag, Louisvillians Rick Steier (guitar) and James Kottak (drums) and Ravenna, Italian-born Johnny B. Frank on bass and keyboards. Stag and Frank had previously been members of the bands Industrials (CBS Int'l), produced by Kim Fowley; WWIII; and Population 5, which included bassist Prescott Niles (The Knack) and The Cult, Guns N' Roses and Velvet Revolver drummer Matt Sorum.
Frank was also at one point the keyboard player for Josie Cotton. Kingdom Come marked the first band where Wolf sang without playing guitar. The frontman later admitted that, for a while, it was a very awkward adjustment.
In 1988, the band released its debut LP, Kingdom Come. The band's first single, "Get It On," was a big enough hit on AOR stations (most requested song for 6 weeks), that the band's eponymous debut went gold the day it was shipped (610,000 units sold).


Side 1:
1. Living Out of Touch
(L. Wolf, Marty Wolff) – 4:17

2. Pushin' Hard
(Wolf, Wolff) – 4:47

3. What Love Can Be
(Bruce Gowdy, Wolf, Wolff) – 5:14

4. 17
(Wolf, Wolff) – 5:26

5. The Shuffle
(Danny Stag, Wolf, Wolff) – 3:40


Side 2:
6. Get It On
(Wolf, Wolff) – 4:21

7. Now Forever After
(James Kottak, Wolf, Wolff) – 5:36

8. Hideaway
(Johnny B. Frank, Wolf, Wolff) – 5:38

9. Loving You
(Stag, Wolf, Wolff) – 4:46

10. Shout It Out
(Wolf, Wolff) – 3:37

Produced by Bob Rock and Lenny Wolf
Recorded by Bob Rock and Tim Crich at Little Mountain Studios, Vancouver, B.C.
Mixed by Bob Rock at Electric Lady Studios, New York City, N.Y.
Assisted by Ken Steiger
Mastered by George Marino at Sterling Sound, New York City, N.Y.

Released: 1988
Recorded by 1988 at Little Mountain Studios, Vancouver, Canada
Length – 48:25
Label: Polydor